HOW DO YOU WOKKA-WOKKA?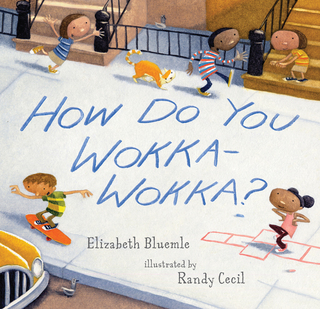 This one is a crazy kid jazz dance book, in which a little boy brings together his neighborhood for a huge block party that celebrates the group as a whole and the joyful individuality of each person's uniqueness, the way they "wokka-wokka" separately and together.

I wrote this book several years after my nephew, Will, started asking his family at age 2, "How do you wokka-wokka?" We had no idea what he meant, so we started making up silly dance moves to answer him. There was the seed of something really wonderful in that question, and several years later, my memories of summer block parties in New York City collided with the joyful dances my nephew inspired, and this book was born.

The fabulous Randy Cecil, who also illustrated my first picture book, MY FATHER THE DOG, has brought WOKKA to crazy life, too. Enjoy!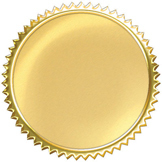 AWARD!

How Do You Wokka-Wokka won the Philadelphia Please Touch Museum's 2010 Kid' Choice Award! What an honor. I was particularly excited to hear that this year's kid judges attend the Overbrook School for the Blind — for a picture book author to learn that her words have really reached kids, well, that's why we do this. Thanks, Please Touch Museum and Overbrook Students!
School Library Journal, August 1, 2009 — Starred Review!

*BLUEMLE, Elizabeth. How Do You Wokka-Wokka? illus. by Randy Cecil. unpaged. CIP. Candlewick. Aug. 2009. Tr $15.99. ISBN 978-0-7636-3228-1. LC 2008027715.

PreS-Gr 1–In an infectious burst of movement, rhythm, and rhyme, a multiethnic cast of children in an urban neighborhood strut their stuff and celebrate their uniqueness. In answer to the call, "How do you wokka-wokka?," the youngsters demonstrate their moves–a flamingo, a mariachi, a clock, a fish–all to the sound of giddy nonsense rhymes and exuberant dancing ("I wokka-wokka/like flamingos/in a flocka–/croakie-yocka/leggy-longy/pinky-hoppa-hoppa"). The sketchy, full-color oil illustrations in muted colors feature cartoon children cavorting alternately against stark white backgrounds or cityscapes as they join a giant block party. This bouncy book is a joy as a read-aloud whether in a group or one-on-one, and kids and adults won't be able to resist making their own nonsense rhymes and dances as they "wokka-wokka" through the book.–Marge Loch-Wouters, La Crosse Public Library, WI
Booklist Review, September 2009:

How Do You Wokka-Wokka. Bluemle, Elizabeth (Author) , Cecil, Randy (Illustrator) Aug 2009. 32 p. Candlewick, hardcover, $15.99. (9780763632281).

"Some days you wake up / and you just gotta wokka . . . wammy-lammy-wotcha-hoo. / Do your funky wokka, /get your dance on." In this playful, lively read, a young boy asks kids in his city neighborhood, "How do you wokka-wokka?" and he receives creative responses. A basketball-playing youth replies, "I wokka-wokka like a clock go ticka-tocka," and, with a headstand and posed limbs, mimics a clock's hour-hands placement. A jump-roping girl pauses to lie on her belly, waving feet and hands "like a fish flop on a dock-a." As kids progressively join in, it becomes "a party on the blocka" that brings families together in the street. The peppy prose incorporates wordplay, repetition, and bouncy sounds, and it periodically invites listeners to participate and "wokka in your own way." The colorful, detailed oil paintings show energetic children, in varying skin hues, in their urban neighborhood of brownstones and street vendors. An exuberant read-aloud that will get kids moving.
Publishers Weekly (July 6, 2009)

How Do You Wokka-Wokka? Elizabeth Bluemle, illus. by Randy Cecil. Candlewick, $15.99 (32p) ISBN 978-0-7636-3228-1

"Some days you wake up/ and you just gotta wokka" says the upbeat narrator of this infectious rhyme. As the boy dances along, he and a growing entourage ask neighboring children the recurring question, "How do you wokka-wokka?" and the kids demonstrate their distinctive walks: "I wokka-wokka/ like flamingos/ in a flocka—/ croakie-yocka/ leggy-longy/ pinky-hoppa-hoppa." Cecil's cheerful city dwellers ride skateboards, play hopscotch and eat cotton candy, while dogs, cats and pigeons mill about, until the entire neighborhood has joined the boy's "wokka-wokka party." With unflappable enthusiasm, art and text underscore the message that "Nobody wokkas/ in the same wokka way." Cecil's animated oil paintings of city life are full of enough details for second and third readings. After Bluemle kicks things off with a prose intro, her rhymes, which are divided into verse- and chorus-like sections, quickly settle into a strong and catchy beat. Children will respond with glee to Bluemle and Cecil's (My Father the Dog) wacky wokka rhythms and playful language that invite each reader to "wokka in their/ own crazy way." Ages 3–5. (Aug.)

Copyright © 1997-2009 Reed Business Information, a division of Reed Elsevier Inc. All rights reserved.